Do you love soccer? I do.
Being a soccer fan can go hard if you are a busy person or if you do not have enough time to watch the entire match by sitting in front of the TV.
So what to do! What if I say that we have a solution for you!
Yes, If you are facing this problem then we have the solution for you. We are listing down some of the top football score apps for Android and iOS which will provide you live statistics of all soccer matches.
Read the entire post to get the most out of these apps.
Onefootball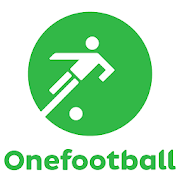 Onefootball is the most famous soccer apps which provide you with realtime soccer matches data like statistics, transfers, highlights & much more. Onefootball app has 1,098,280 ratings and more than 10,000,000 installs on play store. This is the only app that can be your all in one soccer news app. The best feature of this app is that you can personalize the content for yourself. If you are a fan of Messi, then you can select Messi as your favourite player & then you will see all of the content related to Messi. =
Features of Onefootball app:
Soccer News
Soccer Scores
Highlights
Transfers
Statistics
Videos
Live Commentary
TV Guide
Push Notifications
365Scores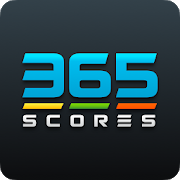 365Scores is an app dedicated to all sports news, statistics etc. This app provides you with updates to more than 10 sports including soccer. The app covers over 2,000 leagues of Soccer which makes it superior over others. 365Scores app has 769,503 ratings and more than 10,000,000 installs on play store.
You can also select which leagues and matches you want to follow at a specific time.
You can get updates of following sports with this app:
Soccer
Rugby
Tennis
Basketball
Cricket
Ice Hockey
Baseball
Volleyball
Handball
FotMob
FotMob is an app purely built for football news, scores and updates. This app gives you a lot of premium features for free such live text commentary and lives chat etc. This app keeps you updated about all soccer live matches and games. You won't miss any moment of soccer matches by using this app. FotoMob app has 453,547 ratings and more than 10,000,000 installs on play store.
Features of FotMob:
Live scores
Match stats
Live text commentary
Pre-match lineups
Transfer updates
Personalized content
Push notifications
TV schedules
Audio commentary in more than 10 languages
Track your favourite teams & players
News Feeds
Coverage for over 200 competitions
SofaScore Live Score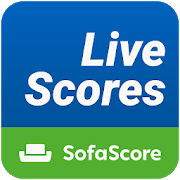 Having 299,466 positive rating and more than 10,000,000 installs, SofaScore app also becomes one of the best soccer updates app for Android and iOS. SofaScore app is not limited only to soccer but it provides you with updates and news of more than 22+ sports.
Best Part is that this app is optimized for Android Wear smartwatches.
LiveScore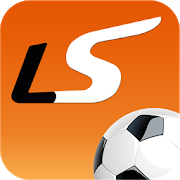 LiveScore app is perfect for all sports lovers doesn't matter a soccer lover or cricket. Follow more than 1,000 live football and soccer games directly from your mobile device for free. You can see an in-depth analysis of soccer matches including scores, transfers, videos and much more.
BeSoccer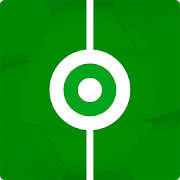 BeSoccer keeps you updated about more than 10000 live soccer matches. This app provides you with in-depth match analysis, live scores, live stats, news including many more features. BeSoccer has a good fan base including 176,039 positive ratings and more than 5,000,000 installs. You can also get depth analysis and content about your favourite player including Messi, Ronaldo etc.
Features of BeSoccer app:
Personalise
League Tables
Results
Easy to Use Interface
Light-weight
Transfers
Statistics
Football Live Scores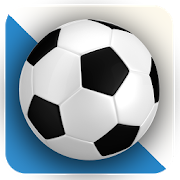 This app has a huge database of football doesn't matter if they are players or teams. Football Live Scores cover 1000 leagues, 10.000 teams and 100.000 players from countries from the entire world. This app also has a huge fan base including 110,522 positive ratings and more than 5,000,000 installs.
Features of Football Live Scores:
Live tables
Topscorers
Substitutions
Match voting
Match videos
Commenting and chats
Live football statistics
Player information + video's
Team information + video's
Conclusion
This was the best football score apps for Android & iOS. With these apps, you can always stay updated about all the latest football and soccer matches or games. You can also watch highlights and videos of matches. All apps are unique of their own kind and we cannot say that one app is superior than other. So, enjoy soccer without any hassle with these apps for free.
If you have any suggestions or questions then feel free to ask in comments below.