Legal firms are perceived as highly professional, so their advertising and branding work according to that. But imagine if you did something apart from this for your law firm or for a client that works in a law firm. For eg., just like any other marketing or advertising company, what if you too divulged in promoting yourself in a much more fun way in the form of videos?
Why should a law firm work under a certain framework of promotion? There is nothing wrong with mixing things up a bit and trying different routes of advertising. These ways of promoting your company will not only be different from what your competitors are doing, but also be more relevant among your audience. This will increase your recall value and also give you a whole new audience of millennials and youngsters who might be looking for legal services.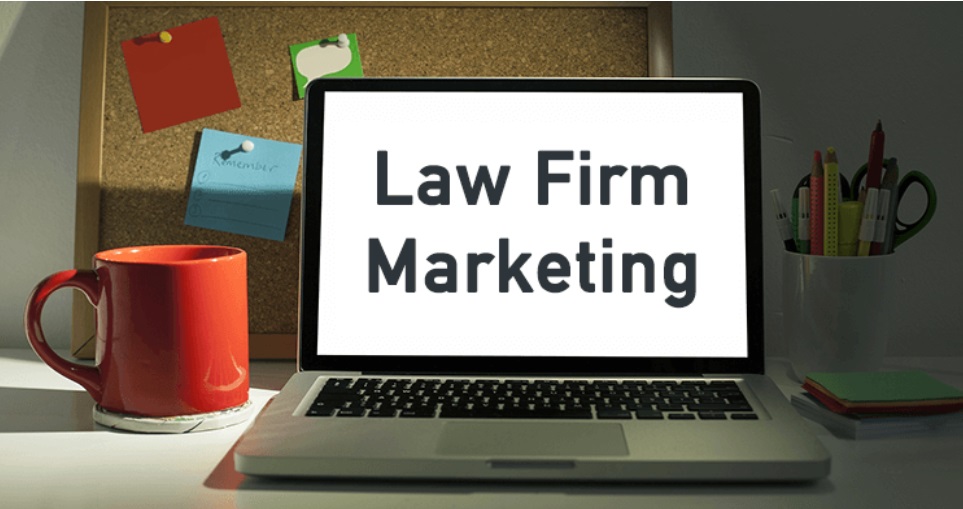 Making videos to promote your company and services could be a ground-breaking new way to shape your organization and breaking the clutter. Using these templates, you can share your videos on various platforms like paid advertising on Instagram, Facebook, Twitter, and other social media websites. Here are some templates on InVideo that will help make your law firm marketing services better.
Best Legal Services
This is one of the first templates you will find on the website when you go to the legal page. This is an introductory video of sorts for your firm. It can have your firm's logo and partners, along with a visually suitable backdrop.
Here, you can attach a list of all the legal services offered by your firm. These can be presented either one after the other in consecutive slides, or if you are focusing on certain specific services, you could put them all in bullets on the same slide.
The contact details can be put in this video as well. This could also include your mission and vision under the name of the firm in a very short form. In this way, you can take the first step and familiarize your audience with the company and the kind of legal services offered.
Lawrengers
This video will be extremely personnel oriented. If your law firm has some famous or well-known lawyers who have years of experience in their field, you could include them here. Lawyers who have made their name in the field through their immense passion for the profession or through dedication can all be introduced in this video.
You can also put in photos and bios of the top partners of the firm along with some other employees. This will increase your brand value and goodwill. It encourages the trust-building of the audience towards your firm, and after they know about your services, this is the next best step to go forward with.
One advantage of the Lawrengers template is that it makes your advertising more personal and gives the viewers a feeling of familiarity with your company even before they do business with it or join it. So, the next time they actually make contact with you, it will be not only your services that they know of but also the people who make this company.
Plus, it is a unique approach and would be a very new way to brand a law firm compared to the usual, dull advertisements one finds on TV. It is also different from the sponsored content of other law firms you will come across on different platforms.
Service-Specific Templates
Some of the service-specific video templates available on InVideo are Divorce, Legal, Copyright, and White Collar Crime. You can make use of these templates and many more service-specific ones that are available and make a few changes in them as per your own services and release them.
These templates have images and other media like audio and effects that fit perfectly within the context of the service. You can use them directly or add your own shapes and text to further make the videos more interactive.
You can put these videos out as part of a campaign where the videos can have timely releases on your social media pages. If you are making these for a client, ensure that there is a certain amount of consistency in all videos so as to increase brand recognition among your audience.
The advantage of having this video is that it directly targets consumers that are looking for a specific type of service. For eg., if a customer is looking for a copyright lawyer and they happen to come across your ad, they will immediately be interested in looking further and finding out more. This has become increasingly useful since ad targeting has started where consumers are shown advertisements related to the things they search for.
Intro and Filler Templates
There are many 2-second intro templates available on InVideo. Some examples include a man behind bars, lawyers working in their office, a document with censored information, a courtroom scene, a judge banging a gavel, a contract signing, and numerous other options.
These can be used as fillers when you are transitioning from one scene to another or in between shots. They can also be used as intros for your videos that will be common across all videos.
These will complete your videos in a very satisfying manner and add a touch of visual appeal to your promotion strategies. These short snippets can give a rounded effect to your videos and make your work look more professional.
Conclusion
Using all these pre-existing templates along with the very quick and easy format of editing these videos and putting them together, you can ace your video making skills.
InVideo has many options for you to even upload your personal files on to the video maker and compile it with the available templates, media, text, and effects to make a video that will truly differ from the ones your competitors make.
The website offers services for amateur video makers as well as professionals. So even if you are new to this field and wish to make videos for your law firm, InVideo is your go-to website where you can easily adjust with the simple user interface and make appealing videos that will attract larger audiences.
There are several paid as well as unpaid options and editing templates available on the website. Therefore, it doesn't matter what professional background you are from or what your qualification is, as long as you want to edit a video, InVideo has the right tools available for everyone.
So without any further delay, get to work and make some of the best videos for law firm marketing services using InVideo.