If you are a content writer, then Plagiarism is the most important issue when you publish the content on any website or blog. People generally tend to copy the original content and publish it on their own website. There are a lot of plagiarism checking websites and software available on the internet. One of the most widely used plagiarism detectors is Copyscape. Some of the popular alternatives for Copyscape are discussed further.  Most of the plagiarism detector services allow uploading the document that needs to be checked on their website.
What is Copyscape?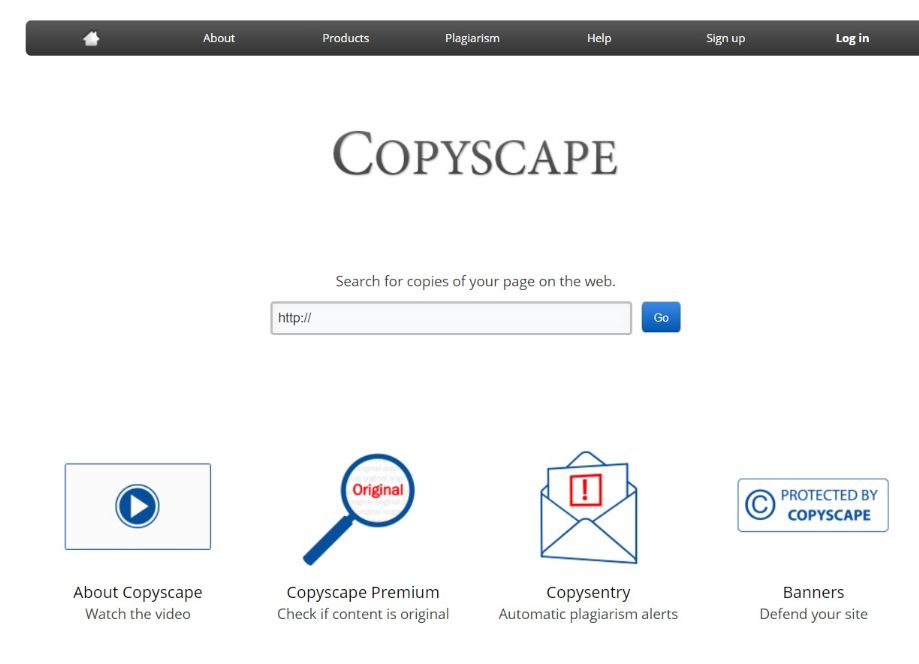 Copyscape is a plagiarism checker. It is probably the best tool to check whether your articles are duplicated but it is a bit expensive. The bloggers and content writers who have just started their business do not tend to spend money on plagiarism checking. So, they can refer to other Copyscape alternatives which provide excellent results.
 Best Alternatives to Copyscape
---
Plagiarisma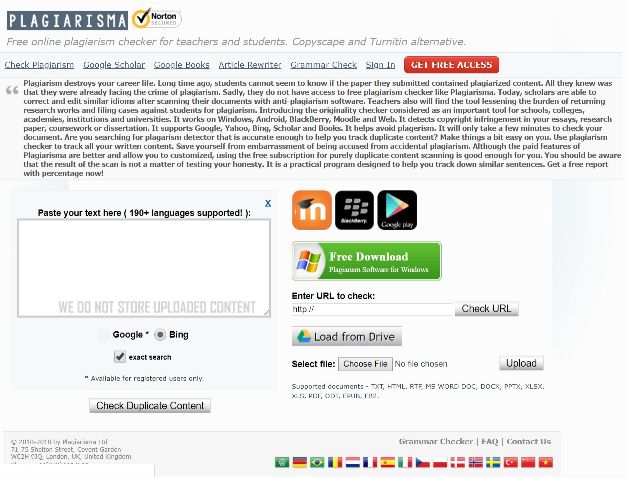 This plagiarism detector is compatible with Google, Yahoo, Babylon, Google Scholar and Google Books. You can copy the desired text directly on the text box or you can enter the URL to check plagiarism. You can detect copyright violation in your blog posts, articles, and various other website contents.
Plagium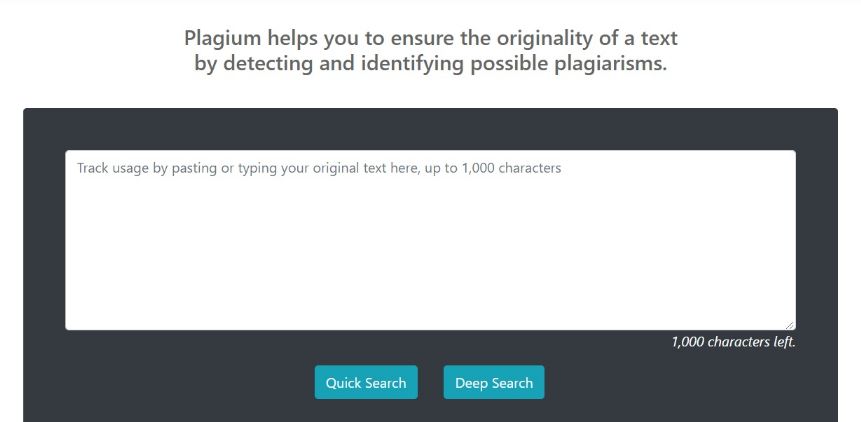 It is another Copyscape alternative for checking plagiarism. Various services are available which include quick search, deep search and file comparison. Moreover, they charge some fee for their services, such as 0.04$ per page for quick queries, 0.08$ per page for deep search and 0.005$ per page for comparison. If you opt for a deep search, you will get an additional level of plagiarism search along with some extra display tools.
Duplichecker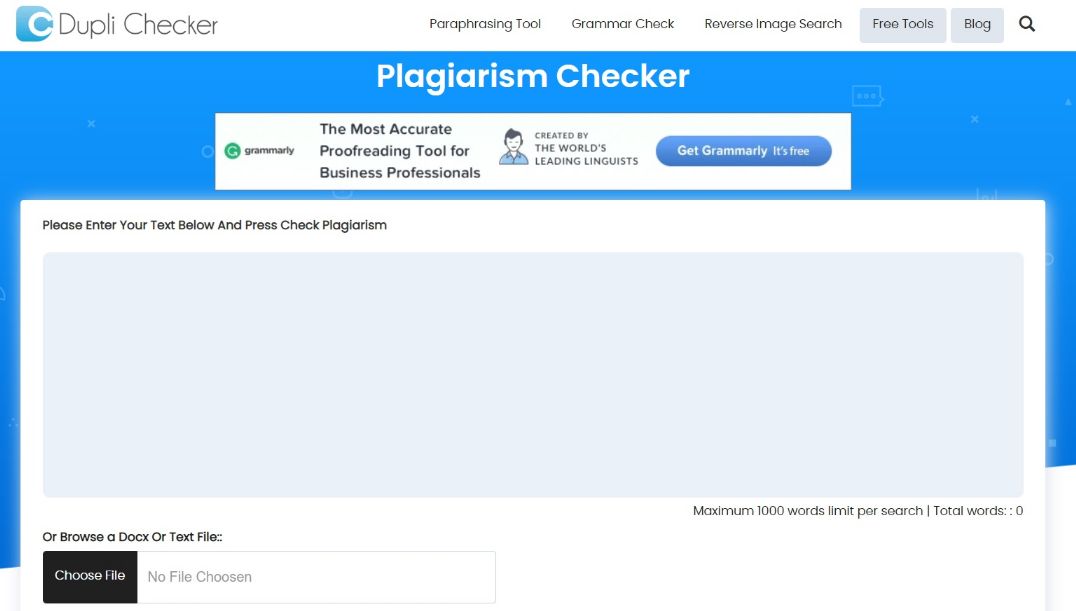 It is another website for plagiarism detection which is absolutely free to use. You just have to paste the text on the text box available on their website, that is, DupliChecker.com and it will display the results of your search instantly. If you want to check the content of an entire document, you can also upload the docx document for plagiarism detection. The services on this website are free of cost and the registered users get 50 searches per day. If you are not a registered user, then you will get only one search per day.
Plagiarism Checker by small seo tools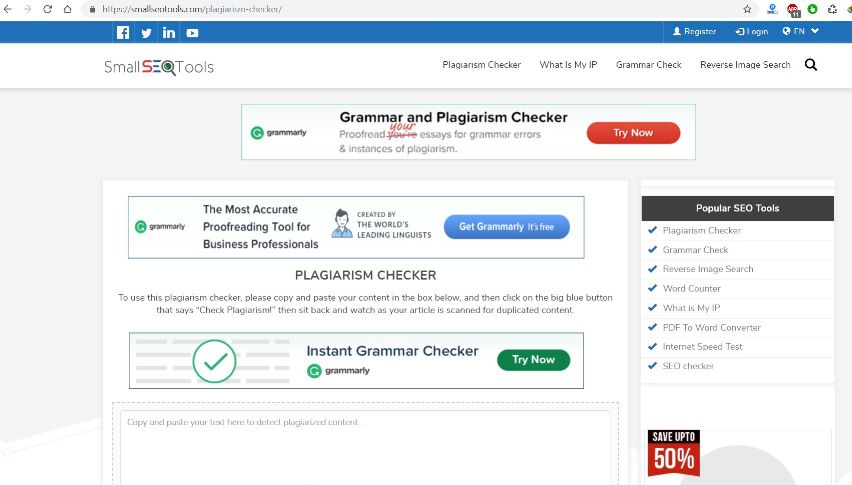 Small SEO tools is a website which has a plagiarism checker tool called "Plagiarism Checker". It is also one of the most popular CopyScape alternatives. You can also exclude any particular website if you feel that it has general information. Furthermore, you can either paste the text or upload the document as per your convenience and requirement. This tool checks the content sentence by sentence through various search engines. You also get offered WordPress plugin.
Copygator
This plagiarism checker is quite useful for bloggers as it can monitor the RSS feed of your blog or website. It also finds where your content has been republished. You will be notified when it finds the content which is similar to your blog or website. You have to provide the RSS feed of the website to receive all the notifications.
PlagScan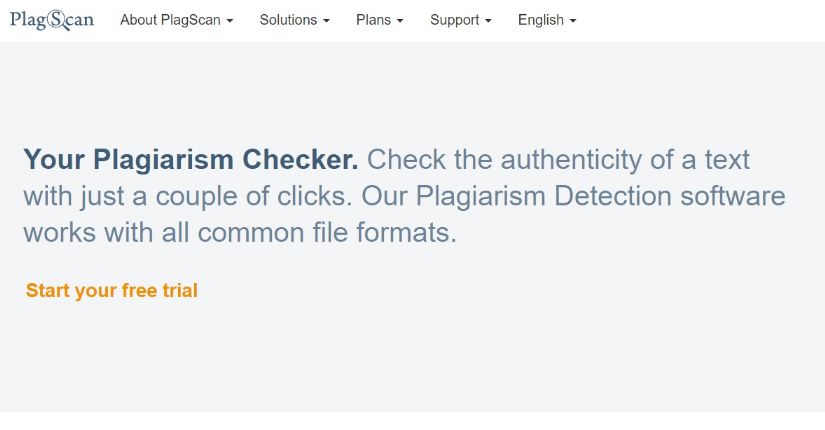 PlagScan searches for similar content in billions of online sources to provide the most accurate result. You can either copy and paste the text on their website or you can upload the entire document to check plagiarism. It also searches for plagiarized content across 20.000 scientific journals for specific results. The plagiarized text, potential plagiarism and citations are highlighted in the final report. Generally, it is used by academic content writers and bloggers.
Plagiarism Detector
It is yet another free online plagiarism checker and where you can copy paste the text, upload the document, or enter the URL to check for any plagiarized content.  It will display the checked, unique and plagiarized content separately so you can get the complete analysis of the content.
The Plagiarism Checker
The plagiarism checker is a useful website to check your content online. You can either directly enter the text or upload the docx file or enter the URL to check plagiarism. All three options are available for the users. This plagiarism checker provides you results very quickly as it is designed to automatically scan your search along with all the links of the websites over the entire internet.