Best sites like G2A 2020: Welcome gamers here is the list of best G2A alternatives for buying gaming keys, gun skins and much more in the games world.
G2A has had been living up to gamers expectations since ages; if you're a fervent game player then once or twice you must have been visited G2A, as it is an online store for gamers to buy and sell game-keys, gift cards, in-game items and lots of other gaming stuff. The stuff you get on G2A is considered cheaper than other renowned websites like steam and various sites which sell same things; moreover one can get catchy deals there.
G2A is not an end to the world, because there are enormous sites which are better and offer bigger deals and discounts, where you can get CD keys, in-game items, and gift cards etc and that too relatively cheaper. In this article we'll shed light on all the websites that offers better and cheaper pre-order deals, CD keys, gift cards and bundle games.
Best Sites like G2A for Cheap CD-Keys
---
Here is the best sites like G2A for buying game keys and much more
Humble Bundle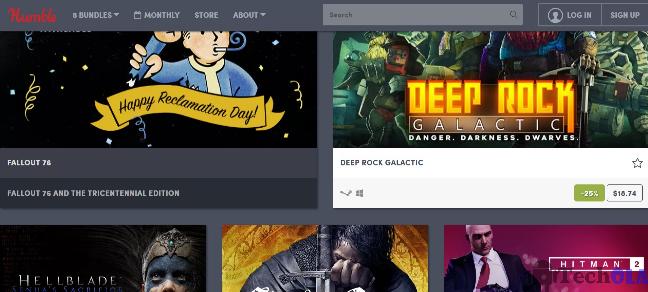 This site is for G2A alternatives for bundle games and is famous for many such offers on games. You might be thinking that when these bundles arrive? These bundles arrive every month offering 2 to 3 games. Every bundle comprises one AAA titles with other good gaming stuff too. You have to pay $12 for the subscription_ moreover they have a store page where one can easily find all the latest offers/ deals and discounts. Most games are from indie developers and you can grab them in a very humble price. Signing up and subscribing is pivotal for you to be considered eligible for cheap game keys and offers. It is a cheaper way to get your favorite stuff and a little percentage from your buying goes to charity. Humble Bundle is a definite thing to go for.
Kinguin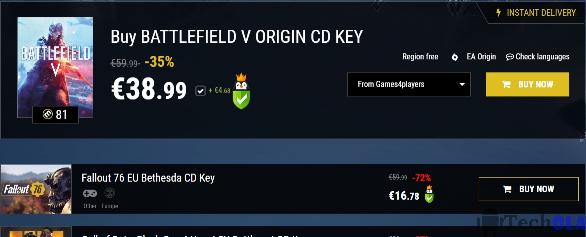 It is being known as one of the best sites like G2A to get cheaper CD keys, they not only have steam games but keys for origin, GOG, Battle.net and one can also buy them. One can easily find helpful information on the store page, information like how to unlock region locked games, how to run them, what's the key, who is the seller, and discount related information. You will get game CD keys, requisite PC software keys for cheap; like window keys; office keys; anti-virus software keys at a low price. Game keys for consoles. Gamers can purchase and sell games for PS3, XBOX, PS4, XBOX, Nintendo and switch. Like G2A prepaid cards can also be brought.
SCD Key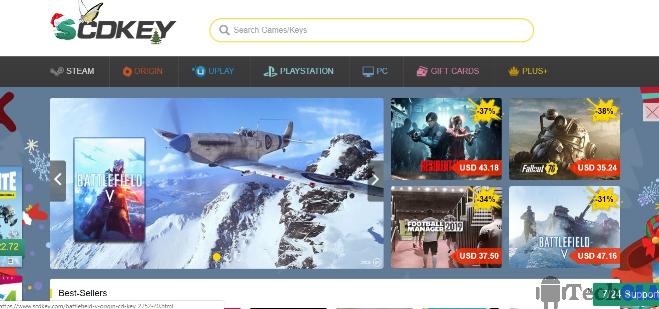 If you want to have cheaper, speedy and fast game keys then check-out SCD key. PC games keys can be purchased from here for Steam, Origin and Uplay. One can easily get gift cards for XBOX, Steam and Playstation from here. For avid players getting to have their hands on early access title is a treat, and you can pre-order a game and look forward to it. In case of any problem you should feel free to ask the queries owing to your order or other stuff. They are open 24/7 and would communicate with you through chat.
CDKeys
It is a classic and renowned site to get free games from. You will get offers from every category like for: PC ( Steam, Origin, Uplay), XBOX (One, Windows), PSN (Playstation 4) and Nintendo (Switch, 3DS, Wii U). Game codes are provides through proper digital copies to its buyers. For payment one can opt for Bitcoin, Paypal, and Apple Pay etc. Transactions will be done for free. AAA titles that they provide are much cheaper than Steam. Like G2A they offer upcoming games for pre-order for 30% off!.
IndieGala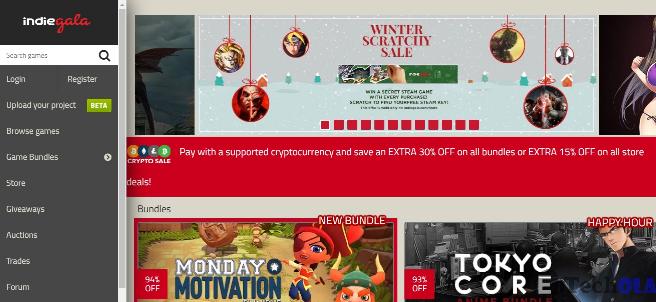 It is the best site to get cheaper keys for indie games; and unexpectedly they have appropriate offers on AAA too; for15% off! They do have bundles and famous ones are Monday Motivation, Virtual Reality, and Hump day bundle. Giveaways are another pro of Indie gala, and one can register on their site to get free offers occasionally. One can get refund on invalid keys.
Bitskins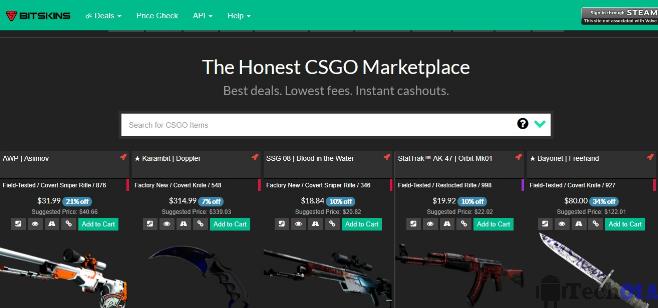 If searching for G2A like sites for in-game items like skins then why not Bitskins?! They comprises a humongous stuff related to in- games like CSgo, Dota, PubG, H1Z1, Black Squad, and many more. You will be able to check on the currently going prices. Prices are normally 35-45% less then steam. One can trade the items he doesn't want on steam marketplace and can earn profit. Selling your stuff for virtual items on bitskins can bring you a pretty good cash and money can be withdrawn from crypto account or paypal.
GreenManGaming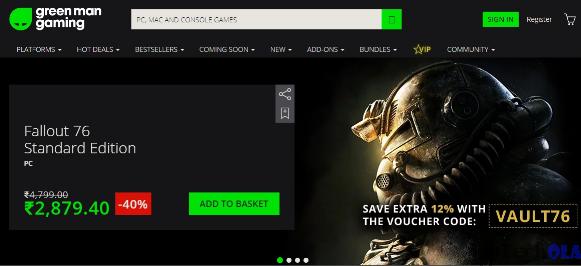 If your endeavors were to find famous and as well as cheap AAA games then GreenManGaming is apt for you. This site provides you not only with AAA but indie games too. If you are looking for DLCs and add-ons that you have then you can found them on the add-on section of GMG. It offers in-game currency and coin packs for games like GTA Online, EVE, NcSoft etc.
Conclusion
The above stated stuff suggests all the alternatives for sites like G2A for discounts, gamekeys, giftcards etc. These websites are the best alternative to site like G2A and secure to use, moreover worth your time and gaming enthusiasm. Happy Gaming!