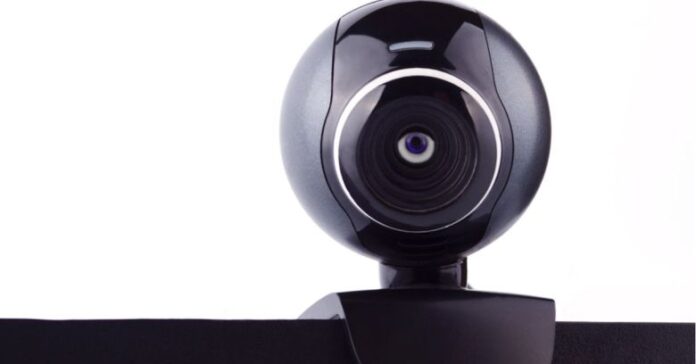 The fact that we can see and communicate with people from all over the world without physically being present at the same place shows how advanced our technology is.
Webcams are devices that help you do the same, they are video cameras that transmit videos and images in real time via a computer/laptop and a reliable internet connection.
Generally they are small video cameras which can be placed anywhere near a desktop after connecting it to the said desktop, they also come in-built in the hardware of most of the laptops.
Webcams can be used by anyone with a computer and an internet connection to talk to one or more people.
Nowadays companies even conduct job interviews with the help of a webcam and educational institutions use webcams to conduct distance education classes. There are several more ways in which a webcam can be used, for example, event managers also use webcams to live stream events so people from everywhere can watch and feel like they're a part of the event.
Of course, before streaming any of the live events people do a webcam test and mic test to ensure everything will be seen and heard perfectly.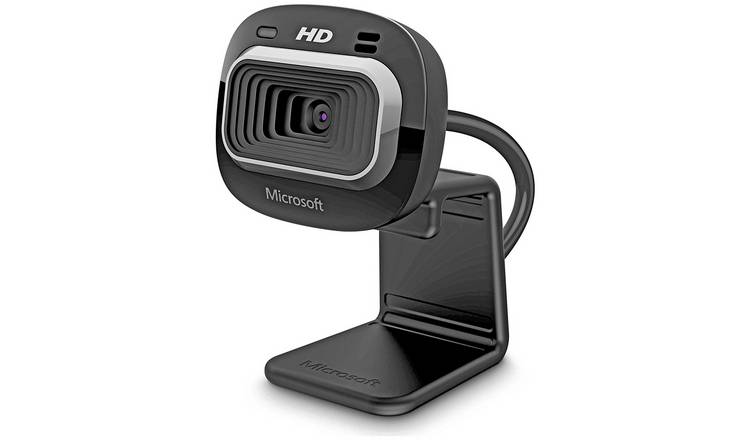 The very first types of webcams were small and the videos and images they captured were of low resolution. One reason for that was that the "data transmission" speed was not as good as it is in the present day. They came with a connecting cable, a tiny focus device, and they had a small support system to keep them in place. Placing older webcams in the right place was very much necessary to ensure you get good quality videos and images.
Plus the older version of webcams did not come equipped with a microphone in them, you had to use a separate microphone.
The webcams that you get nowadays have better quality and resolution and also come with an in-built microphone.
Initially, webcams were made as a means for video conferencing and they weren't made to capture high resolution images and videos, if they could get the faces and gestures made, that was more than enough. They weren't designed to capture intricate details unlike the webcams today.
Types Of Webcams
Listed below are the types of webcams
Embedded Webcam
They are also known as integrated or in-built webcams, they typically come in-built in the hardware of laptops and other portable computers. They are not designed for mobility but designed for convenience. The quality of these webcams is based primarily on the quality of laptops. Higher end laptops have high quality webcams and yet they have limitations, few models also come with two webcams attached which is also referred to as dual webcams, one is meant for capturing videos and the other is for capturing still images.
You do not have the option of placing these webcams in the angle you want, you have to adjust yourself if you want to be seen or heard clearly.
Standalone Webcam
These are the external webcams which have been in use way before the integrated webcams. As mentioned they come with a cable connection which you should use to connect it to the computer or laptop. One great thing about external webcams is that you have the option of placing them anywhere you want, you do not need to adjust your position to get the best video or image of yourself, you can adjust the positioning of the webcam. Although mostly it is clipped on to the top of the screen or placed next to the desktop.
The image and video quality that you get in external webcams is way better than what you receive in embedded webcams. Although the image/video quality is based on the model of webcam that you choose to buy.
Having a few extra cables on your desk and webcam may inconvenie you a little bit but remember there are more advantages than disadvantages when it comes to an external webcam.
And as mentioned above, the newer models of webcams come with an in-built microphone as well.
But as always, having a separate external microphone (gaming headset) is much better.
Network Cameras
Network cameras as conventional webcams, the main difference being the transmission of data happens via wireless network or an ethernet network. They are mainly used with closed circuit surveillance televisions and they make an excellent choice for top-notch video conferencing setups.
With such high end spec, they cost more than a conventional webcam but are worth the money but in order for it to run smoothly you should also have a good internet connection.
Buying A Webcam
It goes without saying that you should perform a thorough webcam test before buying one. But you should also be aware of a few specs before choosing a webcam.
For the good quality picture choose a webcam with 320X240 or 640X480 pixels and for the best quality 1280X720 pixels are considered to be a better choice.
Also, make sure your webcam has a 30 FPS (Frames Per Second), this is the frame rate which decides the speed at which the images move in your video. Anything below that means that the webcam may be outdated and your videos may look shaky and weird.
Also ensure that you invest in a glass lens, most of the webcams come with a plastic lens, but a glass lens will help you capture better quality images and videos.