Last update: July – 01- 2020
Transfer PicsArt Stickers from Android to PC: Welcome everybody to techola. PicsArt is a trending application that allows you to edit the pictures perfectly. The filters in the picsArt is very nice. The stickers are the special thing in the picsArt because the stickers are huge in the picsArt. The picsart stickers are good in quality and resolution. If you want to use the picsArt stickers to your computer and perform the edit on your computer you have to send the picsArt stickers to your computer. The picsart editor with my image is given below.
I have given a step by step guide for to transfer the picsart stickers to computer. If you can not have the picsart application in your phone you can download the latest version of the picsart for android or iphone by clicking the respective appbox given below.
Note: picsart stickers are with the extension .png.
Steps to send Picsart stickers to computer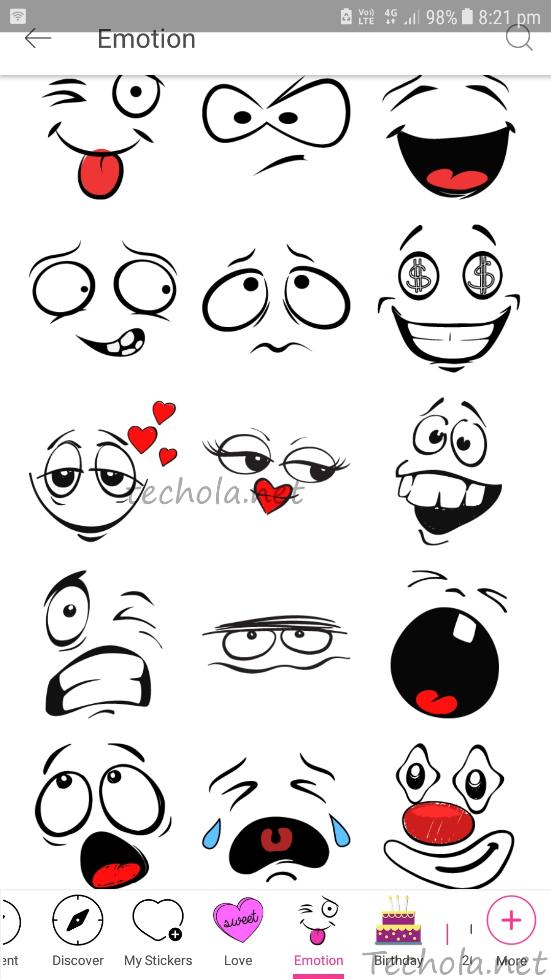 Please read the article till the end to know how to transfer picsart stickers to computer. The steps are briefly given below.
Connect your phone and computer via USB.
Now you go to the file explorer and go to the following address. /Internal storage/PicsArt/.downloads/.shopItems.
Now it shows the entire stickers in the picsart.
Copy the stickers which you want.
Now paste it on your computer.
The pasted stickers are in the name clipart_1, clipart_2 and with no file extension they are not able to open by any image viewing softwares like picasa, photoshop, etc.
You have to change the extension as .png. The steps are given in the below topic.
Steps to change the file name as .png
The steps are varies for windows users and macOS users.
For windows users
Select the folder contains the picsart stickers.
Use the keyboard shortcut Shift + right click.
A pop up menu appears that you have to select the 'open command prompt'.
Now type the following command in the command prompt ren *.* *.png.
Note: * denotes the file name and file directory (file address).
Thats all!!.
Also read: How to Convert EXE to APK (Windows File to Android).
For MacOS users
Go to the finder menu and scroll down to select the preferences option and select the advanced options.
Click the box Show all filename extensions and uncheck the show warning before changing an extension check box displayed on the screen.
Select the stickers folder and click the rename Items.
Click add next option and select the .png and click rename.
Thats all!!.
Conclusion
Now you successfully send the picsart stickers from phone to computer. The computer would be either windows or MacOS. Share the article to your friends and family members by social media. If you have any doubts related this article or tech-related please drop your comments in the comments box given below. Now you perform editing with the stickers in the computer. Thanks for reading.