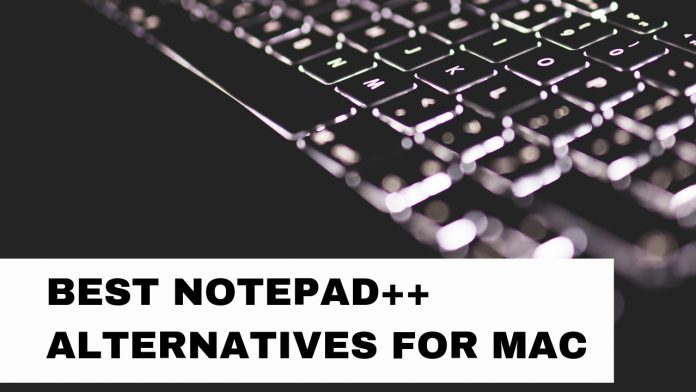 Are you a Notepad++ lover but using Mac?
You can't find Notepad++ for MacOS. Well, you are not only who is facing this problem.
Unfortunately. Notepad++ is not officially released by their developers.
That's why we are presenting the list of best notepad++ alternatives for MacOS.
Read the entire guide & I am sure that you will find what you are looking for!
Best Notepad++ Alternatives for MacOS
Below is the list of top 8 best alternatives of Notepad++ for MacOS. All of them are totally free and are very easy to use.
Following tools comes with powerful features such as NotePad++.
Let's Get started!

Brackets is also an open source but a modern text editor app for MacOS.
I personally used these tools & it is super cool.
The extraordinary features of the brackets make it better than others.
The best feature is the live preview. You can edit your code and then watch it live on screen. It also highlights that where changes are being made.
It's developed for web designers and front-end developers. You can install several extensions to extend the functionality of this tool.

It is an open source & free alternative to NotePad++.
Textmate provides us with tons of super features. TextMate is a powerful and customizable tool which supports the majority of programming languages.
Features of TextMate:
Custom Themes
Live HTML Markdown Preview
Snippets
Search
Snippets
Commands
& much more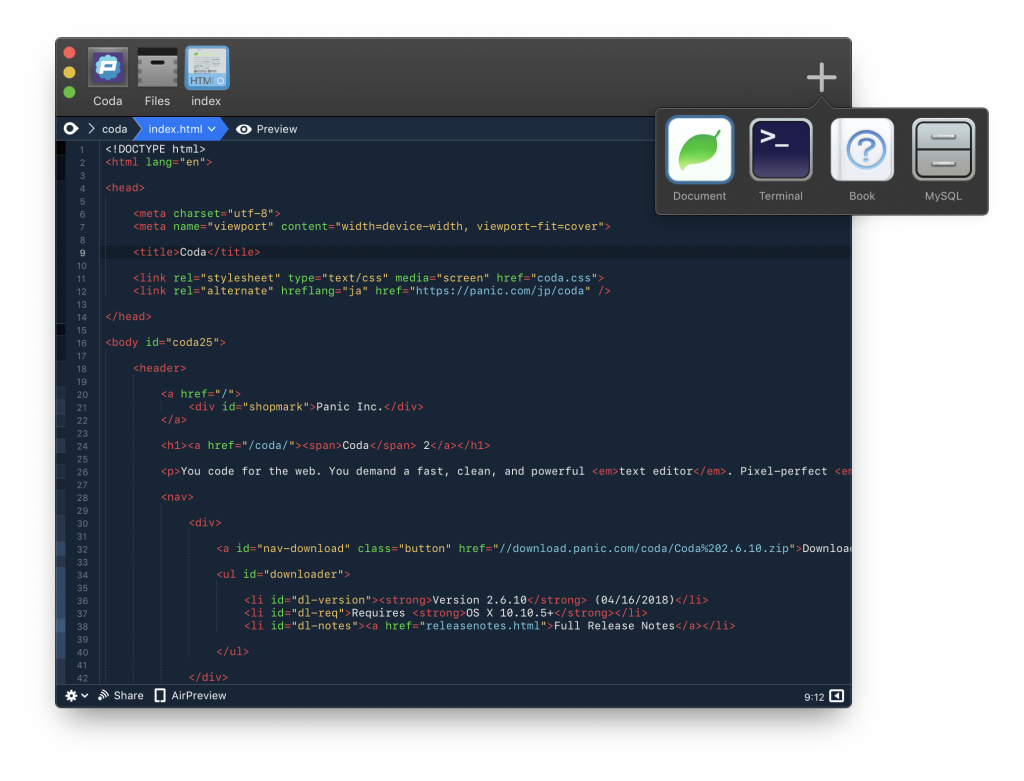 Coda is a clean, fast,  and powerful text editor. It comes with a built-in feature to open and manage local files.
This tool comes with a lot of visual features.
The UI of this app is very clean and is easy to use.
Coda has many amazing features such as Fast find and replace., Automatic tag closing, Fast commenting and shifting of code.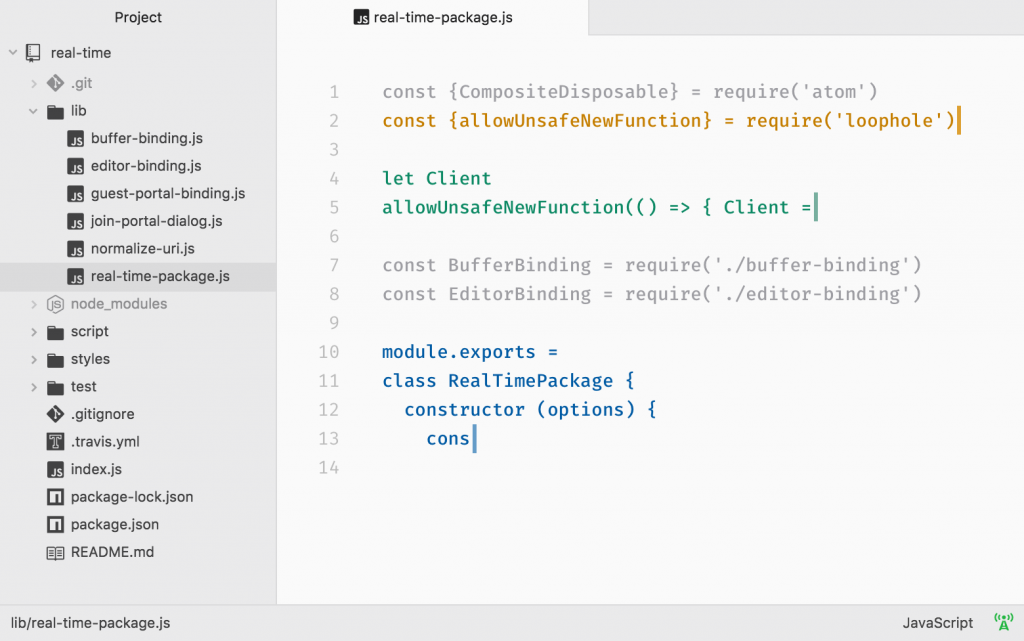 Atom is a super code editor app for developers.
Developers can share their workspace and collaborate with each other.
Atom is an open-source software you can also contribute to it.
You can change the appearance of the tool by installing themes.
Features of Atom:
Built-in package manager
Autocompletion
file system browser
Find and replace.
Much more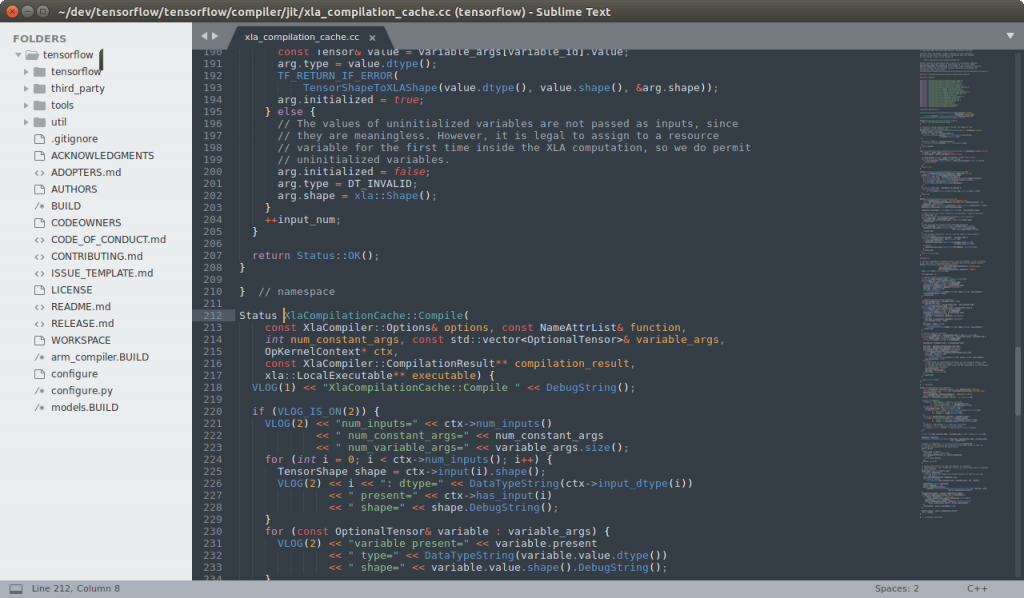 Sublime Text is another alternative to Notepad++ forMacOS.
It is featured with tons of features such as:
Multiple Selections
Commands Pallete
Project Switch
Customize anything
Cross Platform
This tool is optimized for speed and beauty for each platform.
Empresso encourages your code, write and publish with productivity.
Empresso comes with the following features:
Advanced content highlights
stunning Live Preview with Browser Xray
CSSEdit devices
Navigator
Dynamo auto-building
Espresso is a comprehensive solution for making beautiful websites.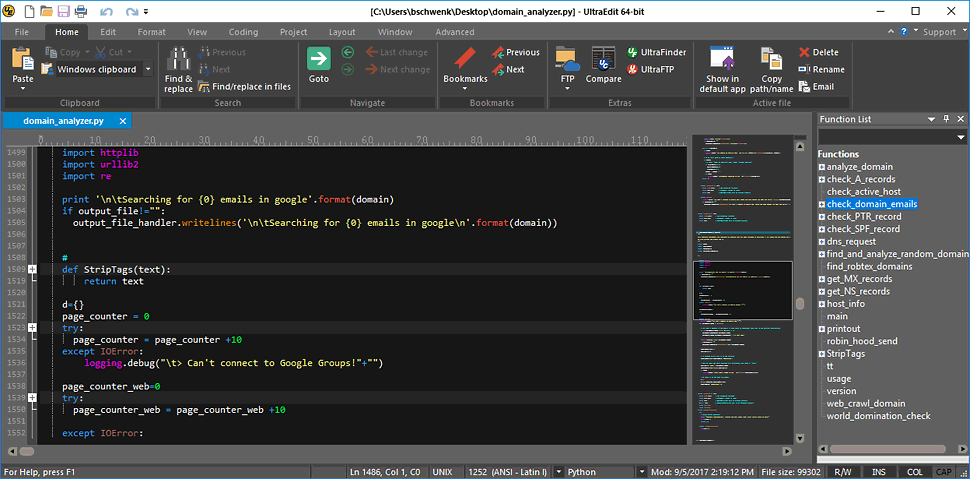 UltraEdit is probably the world's best text editor. It is a most used editor by companies, bloggers, web designers and programmers.
Let's see what people say about this tool:
I use UltraEdit, UltraCompare, and Ultrafine each and every day. Your products are unrivalled. You guys are getting too good at what you do.
– William Z.
Features of UltraEdit:
Unsurpassed power
Outclass performance
Customizable
Configurable
Beautiful themes
OS integration
Blazing fast find
Replace and find in files
Replace in files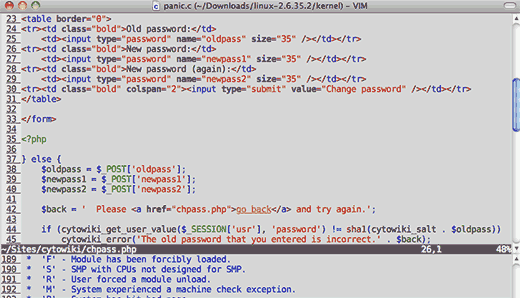 Vim is open source and accessible for Mac, Windows, and Linux.
This tool is a very simple tool which fulfils our need for code. This tools is very highly configurable and still, in the process of being developed.
Features of Vim:
Multi-level undo tree
Plugin system
Support for hundreds of programming languages and file formats
Search and replace
Integrates with many tools
Install Official Notepad++ on MacOS Using VMware
If you do not want to use any of the above tools then you can use this method to install the Notepad++ in MacOS for free.
We can install notepad++ in a mac by creating the virtual machine in Mac & then use notepad++.
Download this software for Mac
Create a Virtual Machine
Install any version of Windows
Download Notepad++ windows version & run it.
You can use google to find a detailed article on this topic.
Conclusion
We hope this article helped you find the perfect notepad++ alternative for MacOS. We tried our best to provide you with the quality tools which can fulfil your needs of Notepad++.
If you liked this article, then please share this article with your friends.
Also, leave your feedback in the comments section below.