Create channel in IGTV: Are you don't know how to create a channel in IGTV surely this article will help you to create a successful IGTV channel. Instagram just releases the IGTV application which is a youtube alternative. It is just like youtube you can create any channel and earn money.
Also read: IGTV on pc
How to Create a IGTV Channel
You can create channel in IGTV easily. It is a simple method. Follow the steps properly.
Download and install IGTV.
Open and login with your instagram ID.
After login click your profile icon as given in the below image.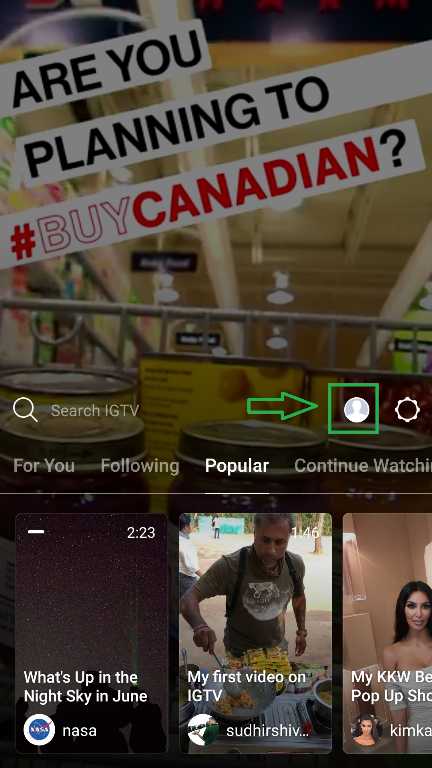 Click create channel option as give in the below image.

IGTV create channel

Give a channel name and give next until it changed to finish.

Create IGTV channel

Now your channel gets created in IGTV now you can upload your videos on IGTV.
Anytime you can watch your channel by clicking the profile icon.
Also read: How to use IGTV to upload videos.
How to Create IGTV Channel Without IGTV app
It is not necessary to have IGTV app for create a channel. To create IGTV channel you must have the latest version of the instagram. The steps are given below.
Open the latest version of the instagram. you can see the IGTV icon on the top of the homepage.
Click the IGTV icon.
Now Click the settings icon (gear icon) as given in the below image.

Create an IGTV Channel without IGTV App

Tap create channel option.

create-channel-instagram-igtv

Give your channel name and then start upload your videos.
Thats all!!.
Also read: Cool instagram captions
Conclusion
I hope this post will help you to create IGTV channel. If you liked this article share it to your friends. Leave your comments if you feels any error in creating IGTV channel. Thanks for reading.