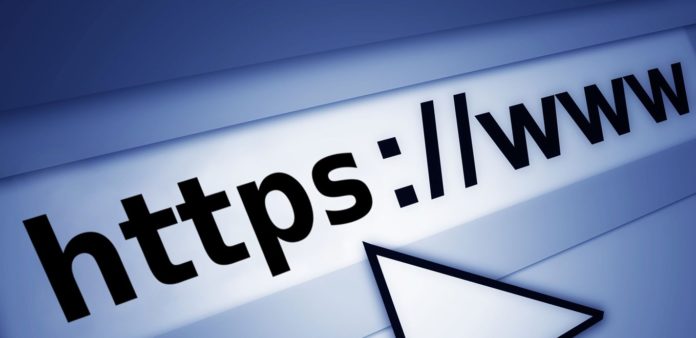 Individual or Business websites are getting over 80% of traffic from online searches. If Search Engine Optimization (SEO) and Inbound marketing are essential for your online business, then it is recommended to make your website SEO-friendly. SEO is best and cost-effective strategy to rank your site at the top of search engine results than your competitors on Google SERPs and stay ahead of competitive edge over established corporations.
Google pushes online business websites to use HTTPS/SSL
In July 2018, with Chrome's version 68, Google now marking all HTTP (unencrypted) sites as 'Not secure' warning in the URL field. Even, 65% of domains that are positioned on high volume keywords are in HTTPS, and SSL secured sites receive the major chunk of impressions and click-throughs compared to non-HTTPS sites.
Secondly, it builds brand image. Won't you trust a website more if its pages keep popping up on the top search results on a consistent basis? Further, when a page is ranked first for the related keywords that a user uses, they become more associated with the brand. With some in-depth keyword research, competitor research and on-page optimization, you can make your website climb up to the top of SERPs.
The next time when they want a similar product or service, there is a fat chance that they would come straight to your website instead of routing through the search engine. In other words, higher SEO rankings translate into direct organic traffic in the long-run. If the site  secured with SSL, then user ensure about all communications with website is encrypted and their personal and financial information will be secure during a transition.
With HTTPS-enabled website you can always accelerate your SEO efforts and get better results. Even In 2014, Google officially announced that HTTPS is a ranking signal. Still, Google encouraging webmaster to adopt HTTPS connection on sites to make the internet a safe and better place. Thus, It is recommended to authenticate and secure website with Comodo SSL, which is known as industry's popular SSL certificate issued by Comodo Certificate Authority.
Factors that determine SEO ranking
Google is said to use more than 200 ranking factors to rank a website. Can you believe that?! That's an SEO checklist that will run into pages. Following ranking factors might seem to be a far-fetched idea. But, you can always focus on the most important ones that will give you all the edge that you need.
Some of the top-ranking factors to make your web page top-ranking are as follows:
Keyword appears in the Title & Description tag.
Keyword appears in H1 tag
Keyword appears in first 100 words
Image Optimization
Content Quality
Mobile usability "Mobile-first Index"
Site's Reputation or trust
Web Security with SSL Certificate
Geo-specific searches
Authority of referring Page
Etc.
Well, that's not it. Recently Google has also added website security as a ranking signal. Google Chrome has started labeling website without an HTTPS in the address bar as 'Not secure'. In extreme cases, Chrome shows notification like 'Connection to this site is not secure' in the site URL when user load HTTP site on the browser. This warning makes having an SSL certificate an important for all HTTP web pages.
What is HTTPS and Why is it Important?
HTTPS stands for Hypertext Transfer Protocol Secure, and it used for providing secure communication. The 'S' suffix at the end of HTTPS stands for 'secure'. The secure tag is enabled with the help of an SSL certificate. An SSL certificate is a small data file that digitally binds a cryptographic key and issued by Certificate Authority after validation of website's identity. SSL certificate used to encrypt any information exchange between a user's browser and your server.