Last update: January 2023
Do you have any iPhone, iPad stuck in iCloud Activation lock page? We bring some of the working iCloud bypass tools (iCloud lock removal tools) for iCloud bypass. these tools are working perfectly on iPhone, iPod and iPad which is upto iOS 15 version.
iCloud Bypass Tools
iCloud is the iOS official online storage and email. You can not use the iPhone without iCloud account. Your photos, docs, remainders, internet history and passwords are stored in the icloud online storage.
As iCloud stores your personal data so it sync your data wherever you login with your iCloud account. Apple offers the free online storage(iCloud) of 5GB for a account. Normally the iCloud lock comes with the phones which are stolen or when resetting the phone. People thinks that there is no way to bypass iCloud lock. We are going to share the best and recommended iCloud bypass tools to remove iCloud activation lock from your phone permanently.
There is so many icloud activation lock removal tools in the internet, But two-third of the tools are fake. They doesn't remove icloud lock. We handpicked the working icloud lock removal tools available in the internet for you.
Best iCloud Bypass Tools
---
We deeply reviewed the individual iCloud bypass tools and explained how to unlock iCloud activation using these tools. We Highly recommend to use the tools listed below. Let's go…
1. iCloud Bypass tool – iCloud bypass top
---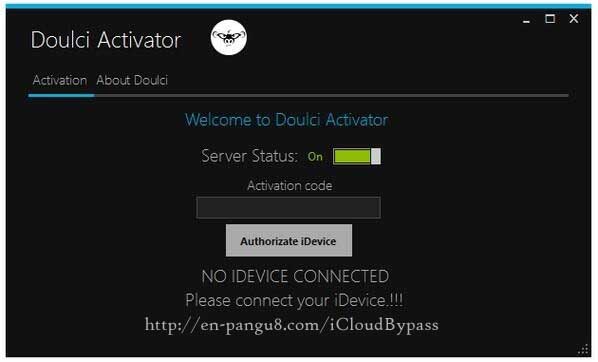 iCloud bypass tool comes first in the list. When my brother iPhone 8+ was locked by iCloud, this tool unlocks it. iCloud bypass tool works better than other tools and the rate of unlocking is quite different from others so it placed first in our list.
The steps are also simple simply download the icloud bypass tool download link provided below. After installing this tool in your PC just connect your PC and iPhone with USB cable and enter your country, iPhone model, IMEI Number and iOS version. Click the remove iCloud lock button after entered all your phone information.
2. Bypass iCloud lock – Best iCloud lock removal tool
---
This tool worked for one of the Techola reader who contacted me. I looked the users reviews about this tools in the various forums and I found that this tool is working depending upon the iOS version. One iOS 11 user complained this tool which is not worked and it just a fake. When I looked the another forum one user unlocked bulk iphones which caught on stadium and in some public places. I came into conclusion about this software that it is working well for iOS version below 11.
You need not give the IMEI number of your iPhone for unlock icloud lock, alternatively it asks the DNS(Provided below).
Use this DNS: 78.109.17.60
3. iPhone Activation Bypass – iCloud Removal Free
---
This tool is working 60% of the users. I think the 40 % of the users are above iOS-14. Steps to remove icloud lock also simple so you need not contact any expert to do. It automatically detects the phone details and unlock iCloud Activation lock for you.
Download this icloud lock removal tool (link provided below) and connect your PC and iPhone.
After connecting it detects the iPhone and start the process of remove icloud activation lock.
4. iCloudin
---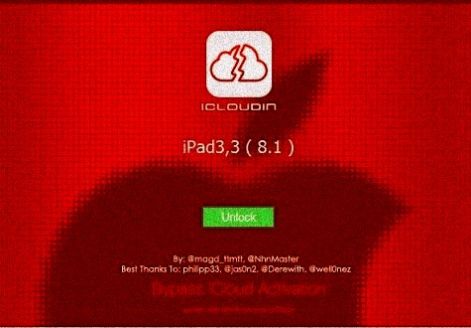 The next free icloud bypass tool is iCloudin. It works fine and unlock the icloud lock in few attempts. Unfortunately this tool unlocks the old versions of iphone and iPad. For iOS and above users, we sorry for the inconvenience because this tool is not not working. We tried a day with tool to unlock my iPhone 8 plus.
Pro tip: If it shows an error message uninstall the tool and then install once again.
Pros
Easy and very fast to use.
Working in almost all the iPhones.
Cons
The steps are hard to complete.
It often shows an error message when you working with this tool.
Working devices
Working in iphones except iphone8 and iphone10.
6. iCloud Activation lock removal
---
The another suggested iCloud activation lock removal tool is here. This tool has enough tutorials to remove the iCloud activation lock from your phone when you install it.
Pros
Easy and  safe to use.
Free.
Cons
It shows some errors sometimes. If it shows error uninstall and then install this tool.
Download
7. Doulci iCloud Removal Tool
---
Doulci iCloud removal Tool is specially designed for the newbies to remove icloud activation lock easily. It is a IMEI based icloud lock removal tool. Some people failed in the survey in the steps so carefully answer the survey.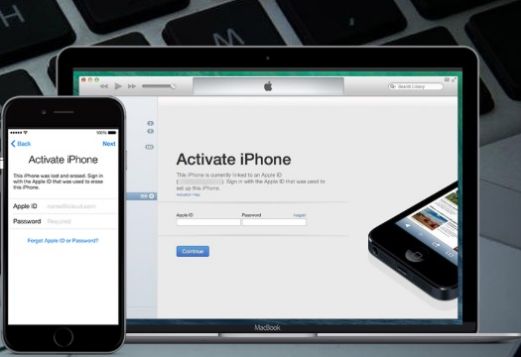 Pros
Easy to use and working 100% in almost all the iphones.
Free tool.
Cons
It has the online survey to download this tool.
---
That's all!, we discussed so far about the free icloud bypass tools. None of the free tools listed above removes the icloud lock for iOS 14 and above. Only paid tools designed to unlocks iPhone or iPad or iPod with iOS 14 and above.
Paid iCloud Activation lock removal tools
---
Like the iCloud removal free tools we deeply reviewed the paid icloud activation lock removal tools.
1. Official iCloud Removal
---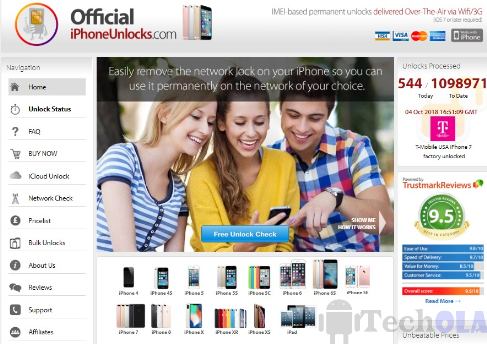 It is the trusted iCloud activation lock removal service. It is recommended by many software companies. The latest iPhones, Unlock iPhone 13 series can be unlocked by them😮. Before going to pay see the FAQ about the unlock service.
For more information: Visit official Website
FAQ about the official iCloud lock removal service
Q. How it works?
A. It is the IMEI based icloud lock removal service.
Q. Is this legal?
A. Yes. They had the licence to unlock.
What is the success rates of this service?
In the home page they displaying that how much phones unlocked all-time and today.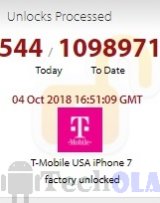 Finally iCloud activation lock removed!
Using the listed best icloud lock removal tool (icloud bypass tools) you successfully unlocked the icloud activation lock from your phone permanently. If you finds this icloud bypass tools review helpful to you share this review who wants to unlock the icloud lock. Leave your comments below about this tools. Stay tuned with us by bookmark our homepage. Thanks for reading.