Best fiverr alternatives: Are you a freelancer and you gets bored in fiverr? Here in Techola we are going to share the best and popular fiverr alternatives in 2020 for you…
Fiverr being a famous and trust-worthy platform for freelancers offers relentless possibilities and opportunities for people to earn money and making the most of their hidden skills.  But there's a halt to everything and if monotonous starts taking place then the best option is to opt for appropriate alternatives.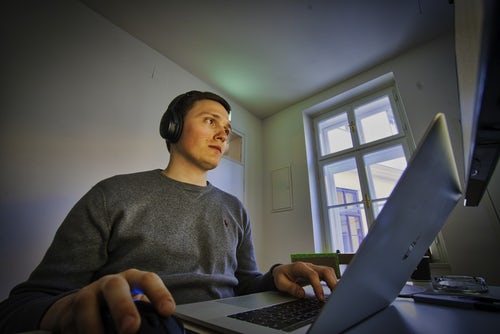 Best Fiverr Alternatives
---
Here are some startling and overwhelming websites like fiverr where you can unleash your skills and can earn money side by side.
1. Upwork
It is a well-renowned freelancing platform previously called Elance-oDesk. It has been used by millions of individuals where you can freelance projects including tasks like SEO to content creation, virtual assistance to development.
Reasons to go for Upwork
Gigs
The extensive range of gigs is the biggest pro of Upwork from mobile application development to content writing to social media handling there are bouts of jobs for every person.
Reachable
Upwork provides you with extensive clientele without making attractive portfolios since there are large number of clients who would certainly approach you if find your proposal constructive.
Full-time Contracts
Another way of making even more money is to work for full-time contracts and aside good will earn nice amount of money too at Upwork.
Since if you're new then things will take time as people rely on positive reviews and you gotta build those first to attract the clients and the processing fee is on the higher side at Upwork else everything is smooth.
Processing fee at Upwork
Clients have to pay 2.75% processing fee on every payment; and for freelancers they will be charged 20% for the starting $500.
---
2. Truelancer
If you are an experienced individual in freelancing then it's no big deal to make it in here at Truelancer since it offers various possibilities from SEO, to writing to content creation and designing. It open door of accessibility to incessant freelance projects.
Reasons to opt for Truelancer
Accessibility to various categories
Truelancer comes with relentless opportunities and unimaginable categories like: Programming and IT; graphic designing and multimedia writing; finance and accounting; data entry; sales and marketing; content translation; social media handling; mobile applications and SEO, etc.
Finding jobs by city
You can filter freelance jobs by using Truelancer and get a freelancing job in your city. Nothing matters as long as you're willing to work and wherever you reside; Truelancer has sorted all major cities for your ease to work.
Its processing fee is a bit higher than other freelancing websites including fiverr.
Processing fee at Truelancer
It charges its freelancers with approximately 8% to 10% of fee on all the work depending upon ones membership plans. Non -premium account users has the right of having allotment of 20 proposals per month.
---
3. Freelancer
Another renowned and as well as great site to start taking freelance projects. It provides with the options of website development, SEO, writing to app design and creation. One needs to complete their profiles to grab as much clients as one wants.
Reasons to opt for Freelancer
Millions of Freelancers
It has 28 million freelancers worldwide as per knows by the statistics and it is a huge number to believe that how impactful this website is. You have the pro to grab as many gigs as you want in any category for the enhancement of your skills as well as money.
Preferred Freelancer
It gives you the amazing and not-so-ordinary benefit of being the preferred freelancer where all registered individuals would get the projects with the biggest budgets on the platform having access to projects worth over $2000!
Processing fee at Freelancer
Commission processing fee is higher though. There are fixed price and hourly projects at freelancer.
For freelancers fixed price project is $5 and 10 % for hourly projects.
For project clients, on fixed price projects fee of 3% will be charged once you take a freelance project. For hourly it will charge 3% on each payment.
---
4. People Per Hour
This website also being renowned for freelancing projects and incessant opportunities for individuals to earn money. From designing to business, to development and what not?!
Reasons to go for People per Hour
Humongous network chain
More than 1 million people currently use this platform to earn money according to their skill set.
Some perks
People per hour give you some perks if you bring new clients to the platform. If someone joins the network using your reference then you'll get 30 Euros of referral commission.
But keep in mind that the competition is a bit higher at people per hour.
Small amount will be charged as a processing fee on whatever you earn.
Wrapping up
I hope and expect that these Fiverr alternatives will continue to help you in earning money, respect, good will and skill-enhancement. Keep Freelancing!