Get iphone-like keyboard on android: Want to make your android phone like iphone. Today we are going to give the step by step guide to set up iPhone keyboard on android. iphone keyboard for android!.
iPhone Keyboard for Android
The iOS launcher changes everything without the keyboard so an external iPhone keyboard app need to change your android keyboard to iOS keyboard. We will explain how to transform android keyboard to iphone keyboard. Keep reading…
How to install iOS keyboard on Android
---
Let's enter our step by step guide to get iphone like keyboard on android.
Step 1: Install the iOS keyboard on android application
Without any external application you can not get iphone like keyboard on android. We hardly recommend to download the iOS keyboard app play store link provided below.
Download iphone link keyboard for android:
Step 2: Install the Kika keyboard
It asks you to download the kika keyboard because without kika keyboard you can not use the iOS 11 keyboard on android.
After you install the kika keyboard open the iOS 11 keyboard app. After it opens it will looks like the below screenshot.
Step 3: Choose iphone keyboard
Choose the iphone keyboard and tap apply button.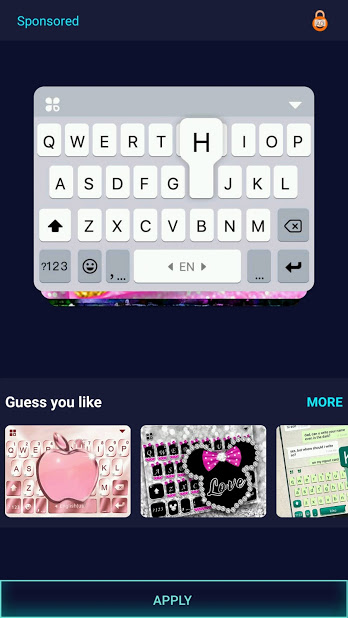 That's all now your phone keyboard looks like iOS 11 keyboard. Enjoy the iOS 11 keyboard.
Note: There are so many keyboard apps in the internet but some of them can steal your data such as passwords of your credit cards. Giving permission to the third party keyboard apps is not safe.
Conclusion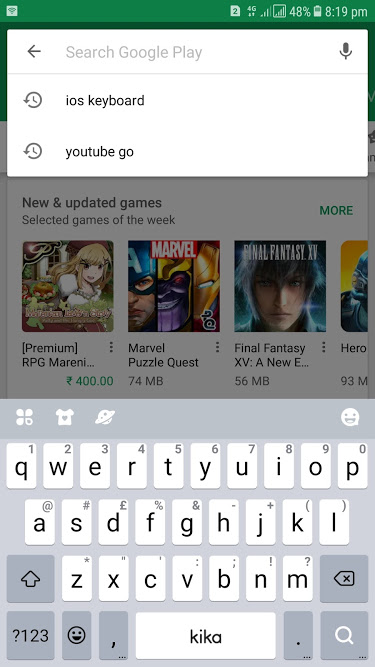 We comes to the end of this article. Share this post in your social media so that everyone can use it. Leave your reviews below. Thanks for reading.