We backups our file or data regularly and it's very important for everyone. Even those with good backup regimens can suddenly feel the pain of data loss. You can lose your important data or file for virus infection or human error. So, it's very important to have a reliable data recovery software for emergency use.
EaseUS Data Recovery Wizard is a free data and file recovery software which is used to recovered deleted, formatted, or lost data from your PC, laptop, or USB drives, memory card and storage devices. It is an easy to use, straightforward solution to recovering lost data and files. Using this software is very easy and you can recover your data very quickly. With this software you can recover pictures, documents, videos, and more from deletions, formatting errors, partition losses, OS crashes, virus attacks, and other data loss scenarios.
EaseUS Data Recovery Wizard has more than 72,000,000 active users and it can recover 1000 types of file format. The main feature of this free data recovery software is, it's very easy, fast and simple. You can complete your data recovery process in just a few clicks and you don't need any special knowledge or experience. Another important feature is its flexible scanning mode. It has two scanning modes- Quick scan and Deep Scan. In quick scan, it simply searches for deleted files or data. But in deep scan mode, it scans the storage device sector by sector to ensure recovery results. It also gives you the option to choose recovery file before final recovery so that you can avoid unnecessary recovery.
The process of recovering lost data is very easy with this tool. At first, we need to select a location where the data lost.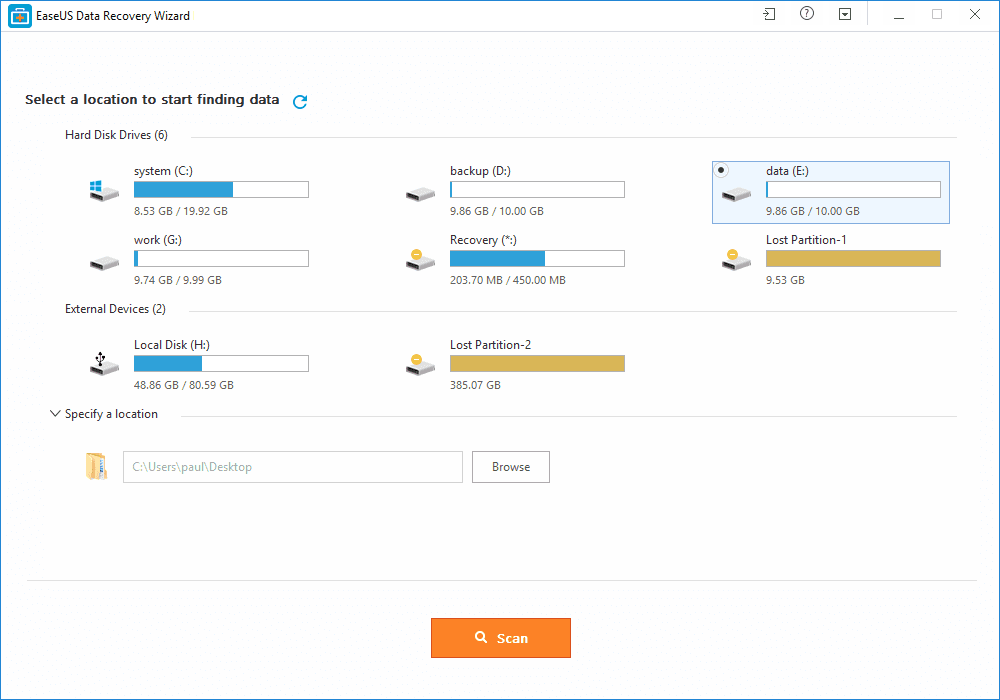 In the next step it scans our computer or devices.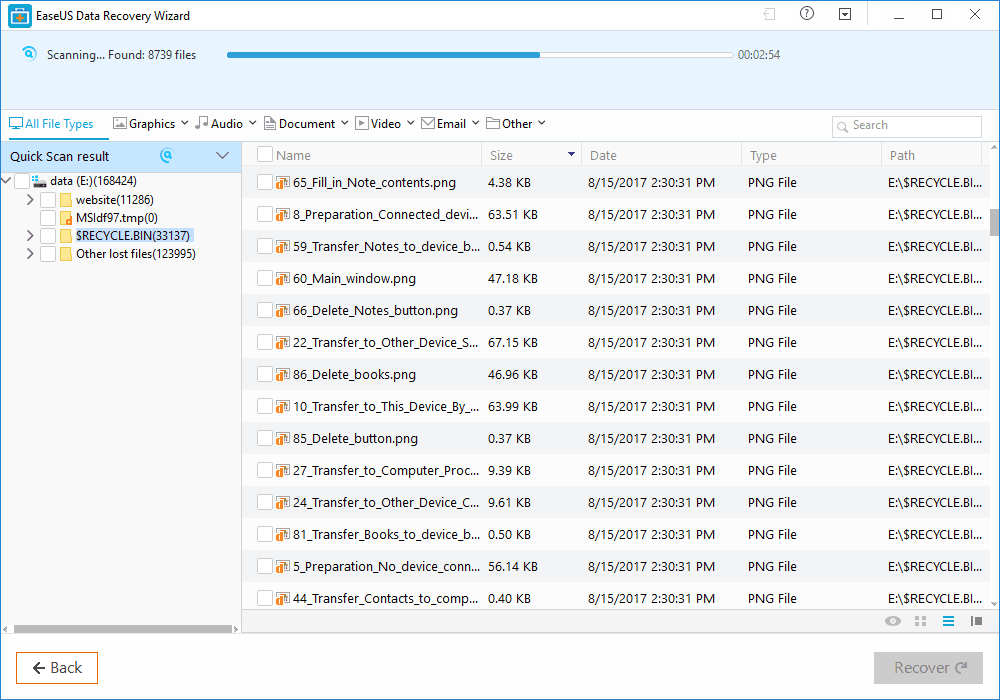 And in the last stage it filters what we want to recover, preview specific recoverable files before recovery and recover everything we need.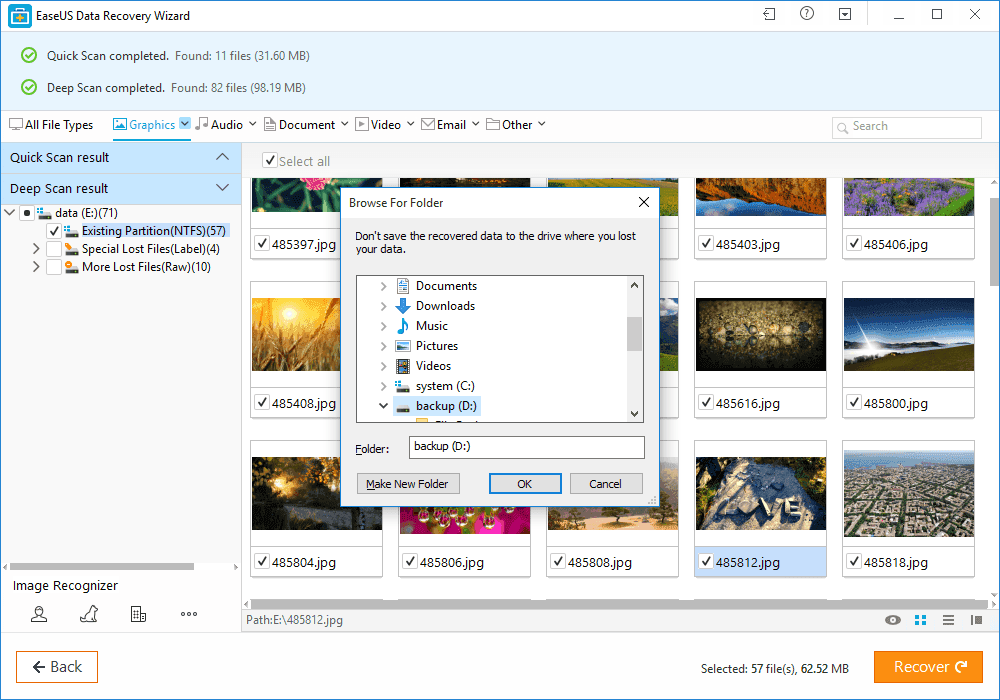 This free file recovery software supports all kinds of devices like PC, laptop, USB drive, camcorder, music player, hard drive, micro card, pen drive, digital camera, video player, SSD etc. It also supports all major operating system. For windows it supports
Windows 10/8.1/8/7/Vista/XP
Windows Server 2016
Windows Server 2012
Windows Server 2008
Windows Server 2003.
For the free version of data recovery wizard, a user can recover 500 mb data instantly. But by sharing this software in social media like Facebook, Twitter or Google+ you can easily grow up your limit to 2GB.
There are a lots of free data recovery software, among them EaseUS Data Recovery Wizard makes themselves as one of the best data recovery software for its simplicity, easy to use and unique features and functionalities.