I know it is quite difficult to complete the missions in the game without the game hacking apps for android. We are the geeks to hack the game scores or whatever it be. Techola is back with fresh article explaining about the best game hacker apps for android.
I am sure that you are a gaming enthusiast and would love to know everything related to games and inside hacks to enjoy most of its features without paying a single penny. Android users brace yourselves for a very interesting and constructive article where you'll be enlightened with all the gaming stuff.
Apparently, cell phones has taken the place of real human interaction so even in our leisure time we tend to switch onto mobile application and surf internet continuously, and nonetheless Android is the best option to opt when it comes to gaming owing to its versatility. There are hundreds of games and that's why we can easily get our hands onto them, thanks to android and its portability and usability.
Most android games are customizable and one can easily hack through the games to gain the benefits at different gaming levels: Be it ad-removal or buying features using different gaming hacks through tools. If you're disinclined to think about hacking stuff then don't be because "Game Hacker Apps" has always been considered fruitful and less complicated thing to hack Android games. But also don't be fooled by various uncanny websites which turns out to be an utter disappointment eventually.
Best game hacker apps 2020
---
Here are some best Game hacking apps for Android 2020
Hacking games which are client-sided is an easier job since their database is stored on the device itself unlike server-based games, for instance: Clash of clans, Clash Royale, PUBG, and fortnite as they use online servers from storing game to player data points, purchases, ranks etc in fully encrypted form and are difficult to hack. We've come up with the some amazing game hacks which would allow you to hack any of the in-app purchases, and uncountable coins, gold, rank, unlocks etc.
1. HackerBot
Modded apps are considered one of the best ways to cheat and get access to premium features and unlocking locked stuff and for that you'll search on Google and ended up being disappointed and rather downloading malicious viruses. It is an utter torment for gamers. So! HackBot is here for you to solve all the riddles by providing its users with a search engine platform powered by Google for enquiring apps and games for android posted on trusted sites, thereby saving your time. It has two search engines Freefinder and Profinder: former is free whereas profinder being free also demands sign up and game cheats that are paid.
2. Xmodgames
It is one of the best hacking app and will let you mod games on your android phone. It supports almost every famous game like: clash of clans, Pokémon go, Minecraft, clash royale, etc. It has the tendency to bring about modification into such big games; another fascinating thing about Xmodgame is its user-friendly interface. Regular updates of this application would make sure the hacker's compatibility with the latest games.
3. Cheat Engine
It is another popular android games hacking tool. Back in the days it was a cheat software for PC which now has turned into an android version and that too open-source which one can download for free. Making changes in your favorite games can be done within few seconds in games like weapons: from adding walls to characters, it all can be done by using cheat engine for sure.
4. Nox
We all move to emulators when it comes to games and NOX is an amazing android on PC emulator allowing you to make gigantic changes and remap the controls, creating a considerably faster environment for gamers. This emulator has some serious GPS locating abilities which helps you later in playing location-driven games like Pokémon go and Ingress, and you can have this enthralling experience by just sitting on the sofa. It has an integrated internal root option, helping you in risk avoidance and moreover it's compatible with almost all games and hacking apps too.
5. GameCih
It is an open-source free app for android users to make modifications and hack various games including both online and offline games; but this app requires root access for the app to run on your device. Your android device should be rooted in ought to hack games, otherwise it's a perfect choice of gamers!
6. LeoPlay Card
This hacker app will let you play as many free games as you want and this app doesn't require any android device to be rooted, hence one could relish gaming for free!
Final words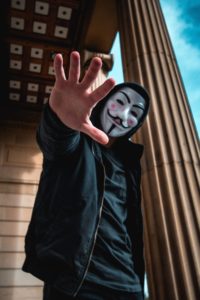 We hope that these above mentioned Game Hacking Applications would certainly help you in your gaming journey. Share this article in your social media profile. Let us know which is favorite game hack apps for android in the below comments section.